Durdle Door III
Lulworth, Dorset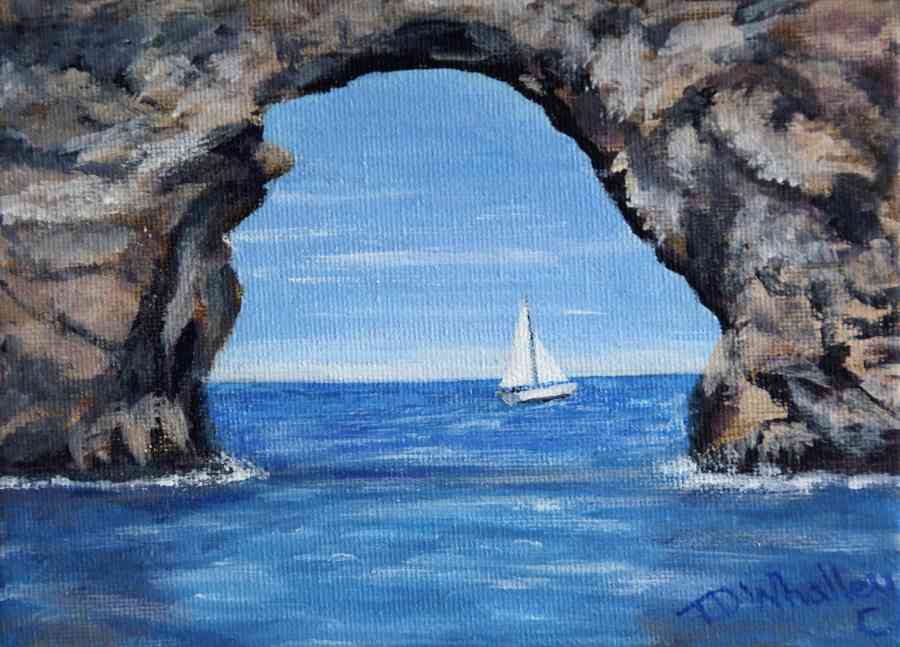 Description
Durdle Door is a natural limestone arch on the Jurassic Coast near Lulworth in Dorset, England. It is privately owned by the Welds, a family who owns 12,000 acres in Dorset in the name of the Lulworth Estate.
The word "durdle" means drill in Old English.

Original painting sold.
Square Card
15cm x 15cm greetings card, blank inside and cellophane wrapped. Ultra White 300gsm card with a soft satin finish.
Width 15.00cm X Height 15.00cm
£2.50
Make Enquiry
Enquire About "Durdle Door III"
Copyright Tracey D Whalley 2020