Mackerel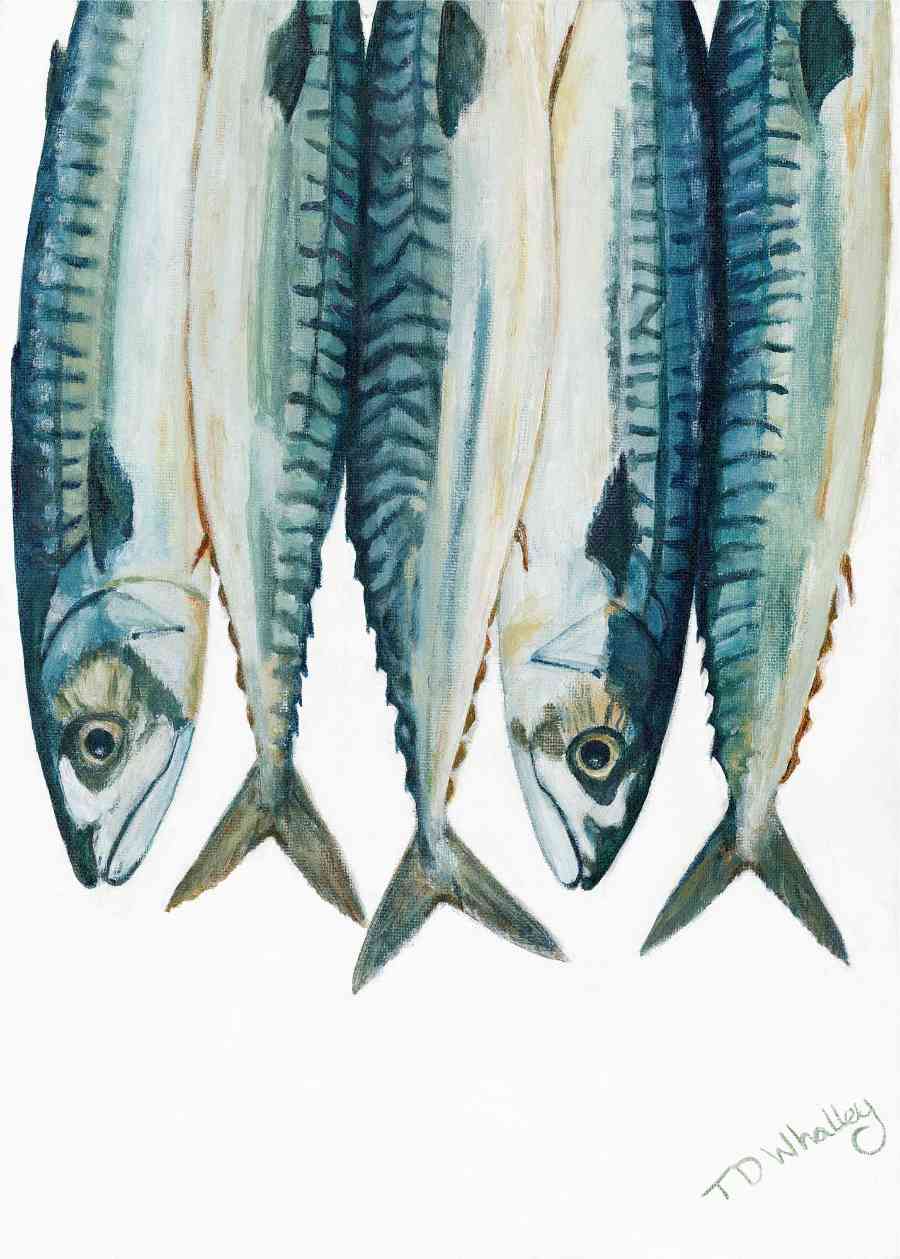 Description
A study of a catch of mackerel

Limited Giclee prints of 150, signed and numbered by me.

Overall size 33.50cm x 43.50cm including a 4cm border.

Does not include a mount or frame. Please enquire for price.
Limited Giclee print
'White Velvet' 270gsm Archival fine art paper
Width 25.50cm X Height 35.50cm
£65.00
Make Enquiry
Enquire About "Mackerel"
Copyright Tracey D Whalley 2020