Fred
Greyface Dartmoor Sheep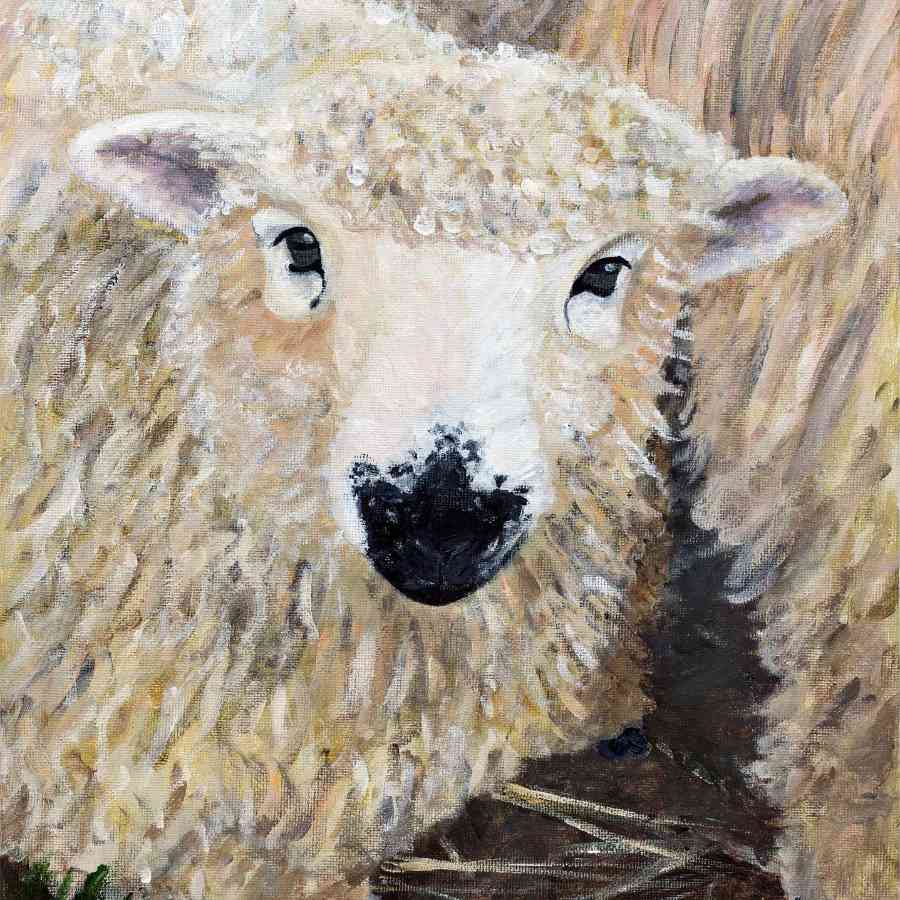 Description
Fred is a Greyface Dartmoor Sheep living in Chaldon Herring, Dorset
The Greyface Dartmoor is a rare breed of domestic sheep originating around Dartmoor in south-west England. Also known as the "Improved Dartmoor", this is a large and long-wool breed, known for its distinctive facial markings.

The original painting was a commission and now sold.
Square Card
15cm x 15cm greetings card, blank inside and cellophane wrapped. Ultra White 300gsm card with a soft satin finish.
Width 15.00cm X Height 15.00cm
£2.50
Make Enquiry
Enquire About "Fred"
Copyright Tracey D Whalley 2020