Lulworth Cove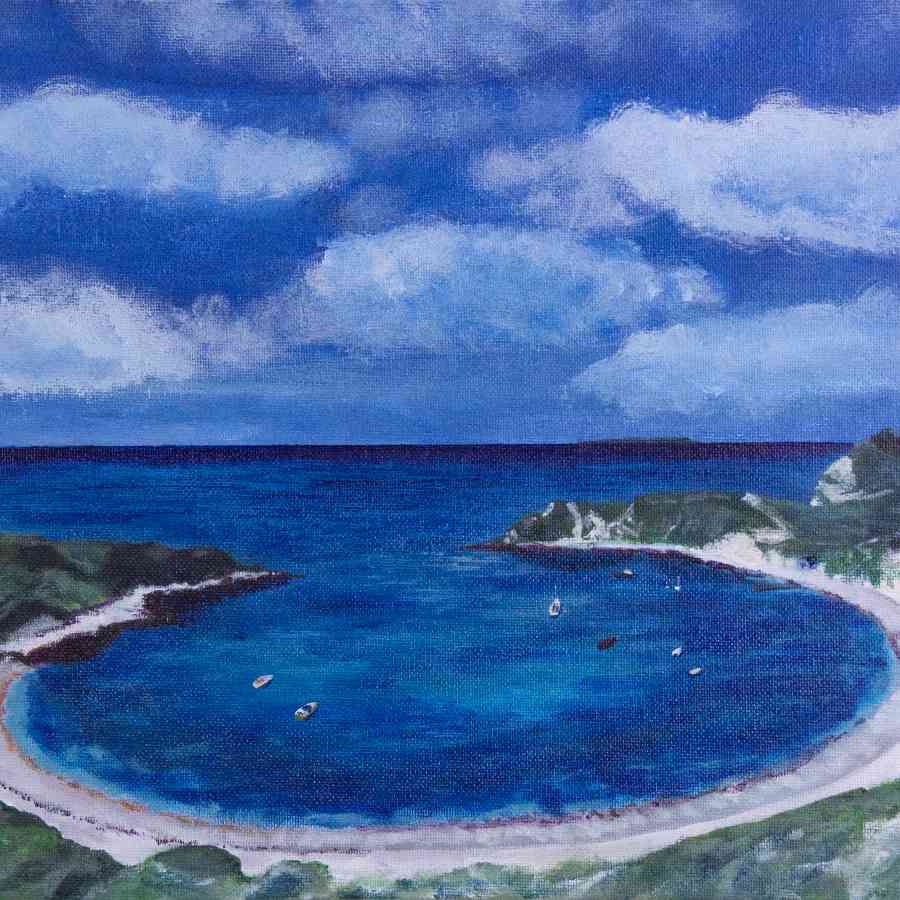 Description
A summer view over Lulworth Cove with boats moored up.
Lulworth Cove is world famous for its unique geology and landforms including the Lulworth Crumple and Stair Hole. It has been formed by the combined forces of the sea and a river swollen by melting ice at the end of the last Ice Age.
Square Card
15cm x 15cm greetings card, blank inside and cellophane wrapped. Ultra White 300gsm card with a soft satin finish.
£2.50
Make Enquiry
Enquire About "Lulworth Cove"
Copyright Tracey D Whalley 2020