Mr & Mrs Hare
SOLD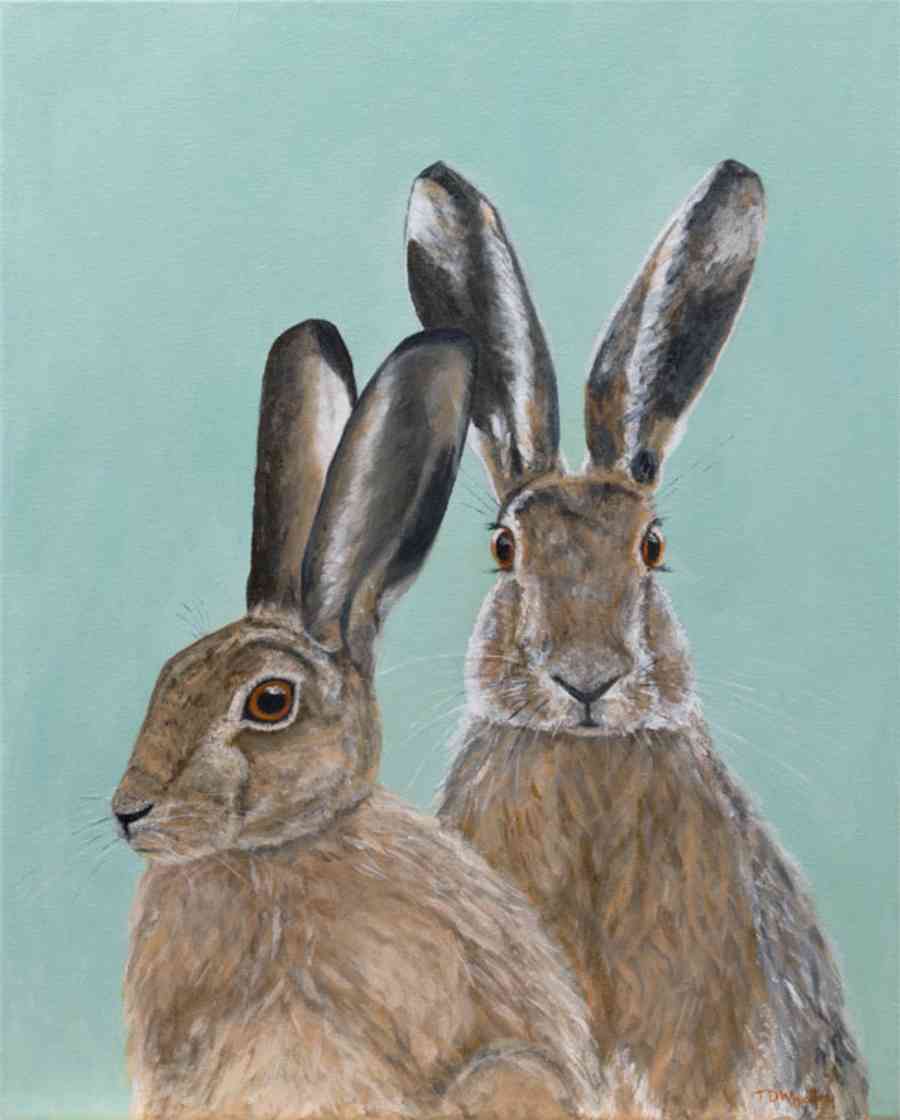 Description
Mr & Mrs Hare are set on a duck egg blue background.

This was a lovely commission to paint and now sold.

Limited Giclee prints of 195 are available, signed and numbered by me.
Overall size 33.50cm x 43.50cm including a 4cm border.
Acrylic on box canvas
Width 31.00cm X Height 51.00cm Depth 1.50cm
Make Enquiry
Enquire About "Mr & Mrs Hare"
Copyright Tracey D Whalley 2020