View Over Durdle Door
SOLD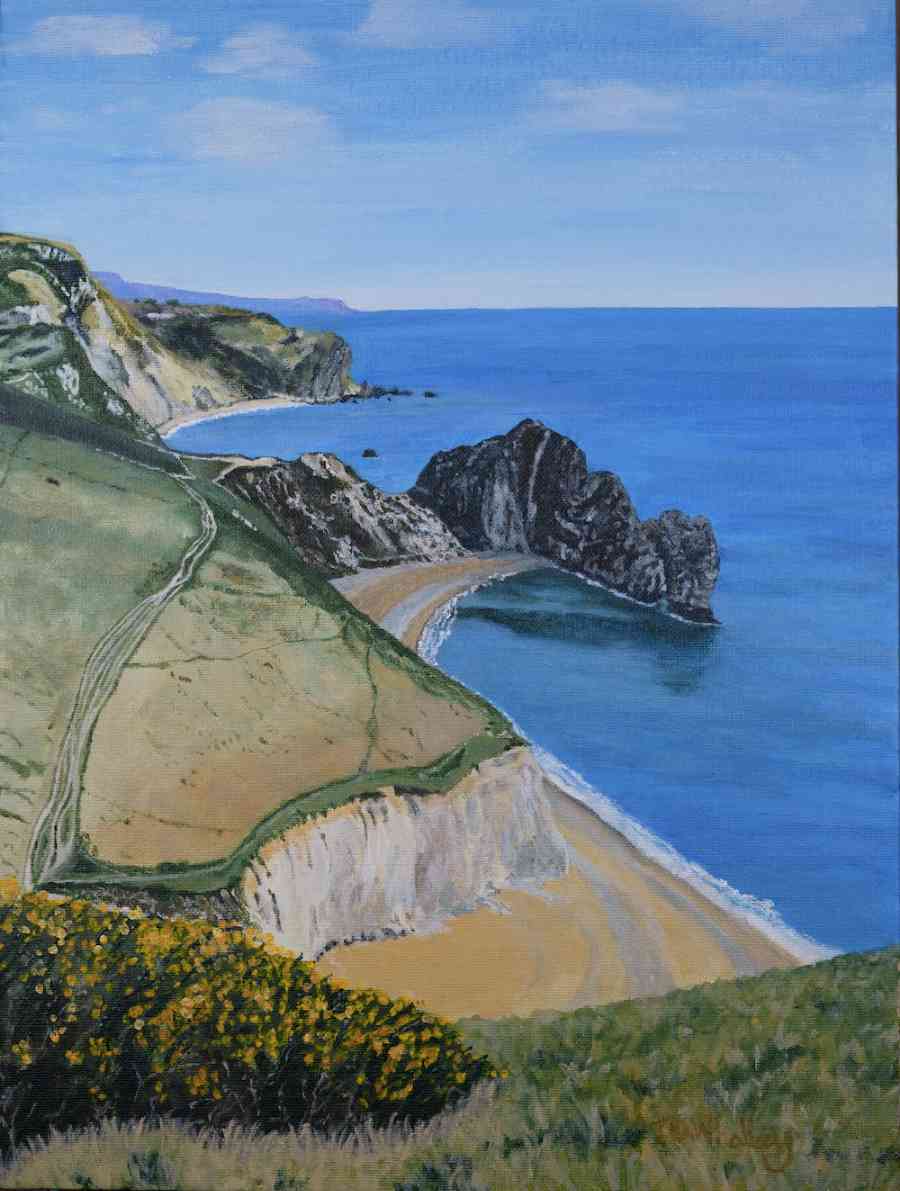 Description
This commission was kindly requested by our four Parishes as a surprise leaving present for our lovely Vicar, The Reverend Robert Marsden, and his wife Barbara.

Due to Lockdown, it was presented to them at their home and viewed on Zoom by their Parishioners to wish them well.

It is a beautiful view of our coastline looking over Durdle Door towards Swanage and I was delighted and honored to have been asked to paint it for them.

Acrylic on canvas board
Width 30.50cm X Height 40.60cm
Make Enquiry
Enquire About "View Over Durdle Door"
Copyright Tracey D Whalley 2020