Durdle Door II
Lulworth, Dorset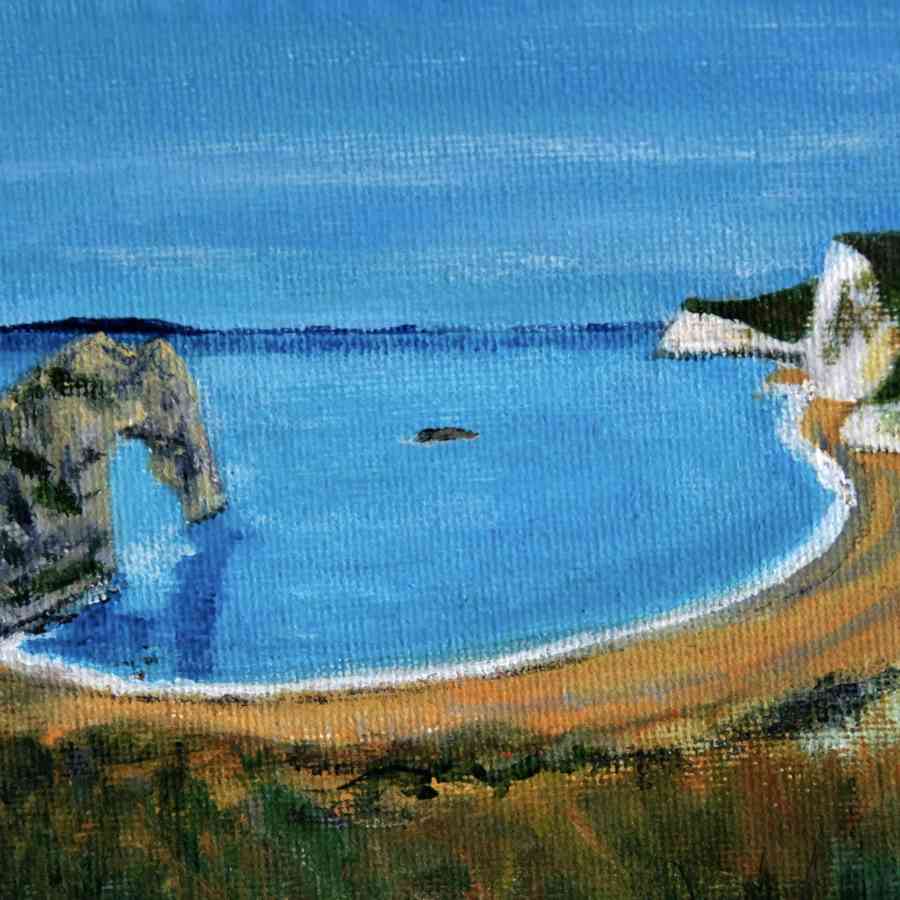 Description
Durdle Door is a natural limestone arch on the Jurassic Coast near Lulworth in Dorset, England. It is privately owned by the Weld family who owns 12,000 acres called the Lulworth Estate in Dorset. The word "durdle" means drill in Old English.

Original painting sold.
Square Card
15cm x 15cm greetings card, blank inside and cellophane wrapped. Ultra White 300gsm card with a soft satin finish.
Width 15.00cm X Height 15.00cm
£2.50
Make Enquiry
Enquire About "Durdle Door II"
Copyright Tracey D Whalley 2020